American Association of University Women
AAUW Mission Advancing equity for women and girls through advocacy, education, philanthropy, and research. The American Association of University Women (AAUW) is the nation's leading voice promoting equity and education for women and girls. Since our founding in...
Class of 1959 Scholarship
It started in the fall of 1955 for most of us. We were students fresh out of high school wondering what was in store for us and not completely sure of our abilities to face a rigorous four years of college. We quickly learned that we were either from upstate or...
Donald and Donna Traver '59
Donald and Donna Traver graduated from SUNY Cortland in 1959. While here Donald was actively involved in campus activities; he was a member of the Beta fraternity, Cardinal Key, Student Government, Chair of the traffic committee, and involved in wrestling. He was a...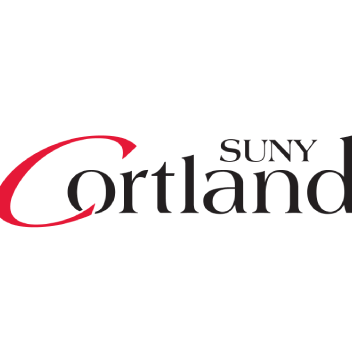 Dr. Willis R. Newman '54
Dr. Newman earned a Ph.D in science education, vertebrate biology and ecology from Cornell University. He was a professor of Biology at SUNY Cortland from 1958, serving as department chair from 1988, until his retirement in 1991. He also coordinated the College's...
Edward J. Walsh, Ed.D. '42
A native of Mohawk, N.Y., Dr. Edward Walsh came to Cortland in 1937, as a nontraditional student, and displayed a varied range of interests. The Student Council president as a senior, Walsh held offices in the College's American Association of Health, Physical...
Family members in honor of Laretha J. "Lee" Leyman
Dr. Leyman earned her B.A degree in Business Education and Physical Education at Ball State University, and her M.S. and Ed.D. in Physical Education from Indiana University. She taught Physical Education in the public schools for thirteen years prior to coming to... Gloria Spina-Friedgen '71
Gloria Spina-Friedgen graduated from SUNY Cortland with a degree in physical education. The Italian Long Islander then made her way to graduate school at Maryland University for her Master's degree in education. There she met her husband Ralph Friedgen, who...
Grace '57 and Richard Ball '56
Grace Ball graduated from SUNY Cortland in 1957, one year after her husband, Richard Ball, who graduated in 1956. In 2004 Grace and Richard became members of the 1868 Associates for their dedicated generosity to SUNY Cortland. The Balls have also created a...
Iris J. Stedener Memorial Scholarship
Iris Stedener was a lifelong Ellenville resident for more than 70 years and an avid supporter of education, the arts, and animal rights. Ms. Stedener attended Cortland State Teacher's College, later named the State University of New York at Cortland. Upon her...
J.J. Walsh '78 in Honor of Professor Barry Batzing
"What I feel was most valuable about being a student of Barry Batzing was that he definitively instilled in me a desire to become a 'lifelong learner.' Dr. Batzing is one of those teachers people don't forget." ~ J.J. Walsh '78 Professor Barry Batzing taught...
John M. Fantauzzi '58 M '60
John Fantauzzi '58, M '60, a retired social studies teacher, is known for his ability to monitor the stock market — a skill surpassed only by his generosity towards SUNY Cortland students. The Cape Coral, Fla., resident is the most generous philanthropist in the... Katherine Daniels Pfiester '60
Margaret Curry '52
Margaret Curry graduated from SUNY Cortland in 1952. She was an active member of Sigma Rho Sigma and understands the value of community. In 2003 she donated in support of the SUNY Cortland Alumni House-Name a Room Program. Guest Room One was set aside and named...
Marilyn Muller Clark '51
Marilyn Muller Clark graduated from SUNY Cortland in 1951 with a B.A. in physical education. Since then she has been actively involved in the Pound Ridge Reservation, a wild-park in Westchester County, and its Trailside Museum. Marilyn was appointed to The Cortland...
Marjorie Dey Carter '50
Marjorie Dey Carter graduated from SUNY Cortland in 1950; during her time at the college she was the only African American student. After she graduated she became the first African American teacher in the Syracuse city school district and the first African American... Peter Eisenhardt '67 and Susan Fish
Peter F. Eisenhardt '67
Peter Eisenhardt graduated from SUNY Cortland in 1967 with a Bachelors degree in Chemistry. He received his Master's and Doctorate in Physical Pharmaceutical Chemistry at the University of Florida in 1977. Peter was the Director of worldwide research and...
Robert Noyce Teacher Scholarship Program
The Robert Noyce Teacher Scholarship Program, first authorized under the National Science Foundation Authorization Act of 2002 (P.L. 107-368) and reauthorized in 2007 under the America COMPETES Act (P.L. 110-69) and the America COMPETES Reauthorization Act of 2010...
Robert R. Johnson '62
Robert R. Johnson '62 Professor of Mathematics Emeritus and a former chair of the Mathematics Department at Monroe Community College, and author of several statistics textbooks. After graduating from Marathon Central School (1957), Marathon, NY, he received his B.S....
Ronald and Marguerite Huether in Honor of Their Son Gregory Huether
Gregory chose to attend SUNY Cortland because it is a top rated school for his original major, Sports Management. By his junior year he decided to take his minor of Business Economics and make it his second major. He also knew he would be able to live out his...
Saroj Chaturvedi and Family in Honor of Dr. Ram P. Chaturvedi
Dr. Ram P. Chaturvedi, Distinguished Service Professor, lived and worked in Cortland for over 45 years. A native of Chandikara, India, Dr. Chaturvedi earned scholarships that enabled him to attend Agra University in Agra, India, where he earned bachelor's degrees in...
Student Government Association in Honor of Michael C. Holland
The Michael C. Holland Memorial Scholarship was created by the Student Government Association. Mike was the epitome of a student service representative. SUNY Cortland's students were his number one priority and students found him to be their biggest advocate. ...
SUNY Cortland Tae Kwon Do Team in Honor of Kristen O'Neil
Kristen was a founding member of the SUNY Cortland Tae Kwon Do team. She had attained the rank of Red Belt and was expected to test for her Black Belt in the spring of 2005. Tragically she was killed in an automobile accident in October 2004. Indomitable spirit is...
Vince J. Gonino Memorial Scholarship
Vincent J. Gonino, born May 18, 1936, grew up in Watertown, NY. Because of his success as a high school wrestler, Vince was awarded a full scholarship to The Ohio State University in 1956. He majored in physical education. He earned his B.S. and Ph.D from The Ohio...